Today's Christian Devotion 25-03-2019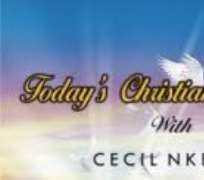 Intimate enemies are like serpents underneath the pillow: only God can remove them. This week brethren, God will expose and eliminate every intimate enemy around you. You will not dance to the flattery of deceivers in the Mighty name of Jesus, amen.
You will not eat from the table of death and you will not be captured by evil monitors in Jesus' name, amen. God will set the control room of your troublers on fire. Powers of eat- and-die assigned against you will die now in Jesus name, amen.
Priests of darkness employed against your blessings will die with their employers in Jesus' name, amen. Your name will become fire in the mouth of spoilers. This is your week of deliverance; you're free and whom God has set free is free indeed in Jesus mighty name, amen.
Good morning and have a great day.