Today's Christian Devotion 25 - 02 - 2019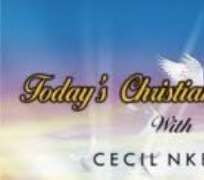 The Lord God will answer you speedily. The temporary storm that you're going through will be divinely and permanently lifted. The strong man that makes life unbearable for you will bow to the power of The Almighty God in the Mighty name of Jesus, amen.
The strong man inflicting pain in any area of your life is permanently incapacitated today by power of the Living God. The Almighty will deliver you from every contention militating against your happiness in Jesus name, amen.
God will confound those who contend with you. You will see the mighty hand of God in your life and you will rejoice in Jesus' name, amen and amen. Good morning and have a wonderful day.