Today's Christian Devotion 23 -12-2018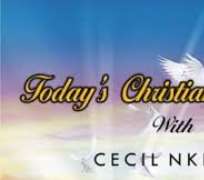 The Almighty God who by passed David brothers and made the last boy of the house a king over all Israel, that same God shall make you a ruler over your contemporaries and your adversaries.
Those that are working towards your downfall shall reap shame and disgrace henceforth. Wherever your name is mentioned, it will be for honour and dignity.
Every ancient gate that leads to your breakthrough shall be opened and remain opened forever. From now on, favour and mercy that is beyond human understanding shall locate you in the Mighty name of Jesus. Amen.
Good morning, have a blissful new week. COMPLIMENTS OF THE SEASON