Today's Christian Devotion 06-12-2018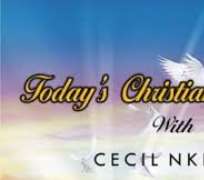 God is very interested in you and has intimate knowledge about you. So fear not about whatever that is going on around you, around your health, your finance, your business or your family! .
God knows about that pain in your body, He is aware of your accumulated bills, He understands the hurts you have been keeping in your heart. He knows every small problem you are worried about. All you need to do is to approach Him for help. The Bible says, 'seek, you shall find, knock, it shall be opened unto you, ask, and it shall be given unto you. Brethren, God has all the time for you because you are valuable to Him. ( See Psalm 121)says, 'I lift up my eyes to the hills, from where does my help come? My help comes from the Lord who made heaven and Earth)'.
This season, the Lord God will help you, He will not let your foot be moved, He will fill your mouth with laughter and your tongue with songs of joy🙏The power of God shall keep your going out and your coming in all through the remaining days of this year; nothing around you shall die🙏Your health will not fail you, He will grant you more than you're requesting right now in the Mighty name of Jesus, amen. You will not be stranded, in this period🙏 barriers will fall for you, heaven will smile over you, Lord God of heaven will crown the remaining days of this year for you with His goodness in the Mighty name of Jesus,🙏🙏🙏aaaaamen.
Good morning and have a glorious day.