Today's Christian Devotion 01-12-2018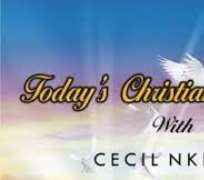 In this last month of the year, you shall be divinely rewarded and all your heart desires shall attract God's mercy and approval. By God's power, you shall receive what you have been praying for. The power to rule, reign and dominate over your enemies, shall settle in your life, in the Mighty name of Jesus...amen.
In this month of rush hours, your blessings shall not elude you. You shall finish well in style with bundles of testimonies in Jesus name amen. God will do extra wonders in your life and your enemies shall be forced to congratulate you, in the Mighty name of Jesus, amen.
May the peace of the Lord which passes human understanding abide with you now and forever, in Jesus name, amen.
Good morning, happy new month and enjoy your weekend.