Today's Christian Devotion 19 -11-2018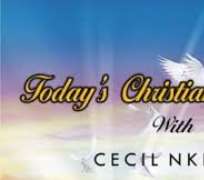 Ezk 9:6"Slay utterly old and young, both maids, and little children, and women: but come not near any man upon whom is the mark; and begin at my sanctuary. Then they began at the ancient men which were before the house."
Beloved, because you belong to the tribe of the lion of Judah, The Almighty God will set the mark of exemption on you and all yours from the horrors of this time and continue to feed you and your family like the widow of Zarephath and her son within this famine period in Jesus name, amen.
The year shall end well for you in Jesus name, amen.
Good Morning and have a productive new week.