Today's Christian Devotion 13-11-2018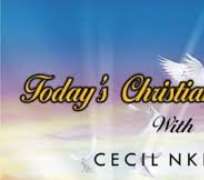 Isa 62:2"And the Gentiles shall see thy righteousness, and all kings thy glory: and thou shalt be called by a new name,
which the mouth of the Lord shall name."
Beloved, no matter the name the enemy has made them call you, no matter how beaten and battered you might be at the scheme of life today, No matter how far you have been on that shameful and lonely road of life... My father is set to change your name, beautify you and give you a crown of glory in Jesus name.. amen.
Good Morning and have a glorious day.