Today's Christian Devotion 10-11-2018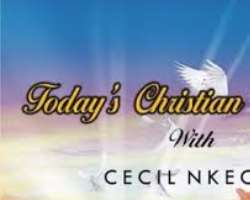 This beautiful Saturday morning, just as rain always gives blessings and relief to the earth after it's duty, so shall the blessings of the Lord that pass all human understanding, fall upon you. You will flourish like the tree planted by the river side. Your harvest shall be great in season and in off season, in the Mighty name of Jesus...amen.
This day, may you overcome every battle and storm that come your way. And every enemy of your progress, shall be covered with shame and disgrace in the Mighty name of Jesus, amen.
Your glory shall shine forth and by the power of God, you shall continue to be relevant. It is well with you, just be strong. Certainly, I can see everything turning around for your good...in Jesus name amen.
Good morning and have a peaceful weekend.