Today's Christian Devotion 05 -11-2018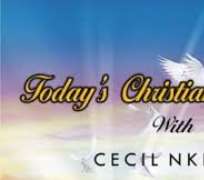 Brethren, I bring you a reminder of who our God is this morning. The law of the Lord is perfect, reviving the soul; the testimony of the Lord is sure, making wise the simple; the precepts of the Lord are right,rejoicing the heart; the commandment of the Lord is clean,enduring for ever; the ordinances of the Lord are true, and righteous altogether.
More to be desired are they than gold even much fine gold; sweeter than honey and drippings of honeycomb. No matter what you're going through this morning, ponder over all these atributes of God.
May God grant you abundant favor and grace today and always and May the blood of the Lamb speak for you always, in Jesus name, Amen.
Good morning and have a wonderful week.