Today's Christian Devotion 21-10-2018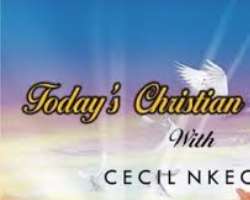 As you honour God and worship Him in His holy place this morning, every good door closed against you shall be opened. Until God opened the door through the red sea, no one ever imagine or knew there could be a way in the sea.
Prophetically, I declare and decree that God shall make a way for you in that area of your life where it is seemingly or practically impossible to have a victorious passage. For your sake God will break protocol and will grant you unusual testimonies, in the Mighty name of Jesus...amen.
This day, God's wonder shall manifest in your life and Heaven shall wear you the garment of multiple colours and rewrite your history in gold, in the Mighty name of Jesus...amen. Flee from sin and God will draw closer to you in Jesus name amen.
Good morning and have a glorious new week.