Today's Christian Devotion 18-10-2018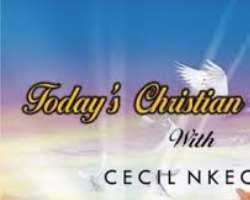 Today, the sun shall smite those that rise up against you. And every wicked judgment passed against you, is cancelled in Jesus name amen.
Every coven decision against you and your family, shall perish in the Mighty name of Jesus, amen. All the plans, agreement and efforts of your enemies to frustrate you and your family shall end in futility, in the Mighty name of Jesus...amen.
Today, you shall encounter divine turnaround wonders from Above. Heaven shall bless and compensate you for all your sowing in Jesus name amen. Just as Jesus blessed Peter with unimaginable harvest, so shall God settle you with unexpected breakthrough and harvest, in the Mighty name of Jesus...amen.
Keep believing in Him. He is the Almighty. He is able to do all things. He shall adequately reward you in Jesus name, Amen.
Good morning and have a great day.