Today's Christian Devotion 03-17-2018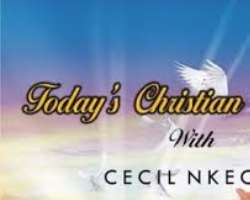 As the year is coming to an end, the God of grace will give me the power to overcome disgrace, rejection, and disappointment in Jesus name, Amen.
The flood gates of heaven shall open for me, I will experience positive changes in every area of my life, and all I lay my hands on.
I will receive God's wonders without number, treasure without measure, pleasure without pressure, progress without protest, and favour without labour in Jesus name, Amen.
Enjoy a Wednesday of grace, good morning.