Today's Christian Devotion 10-10-2018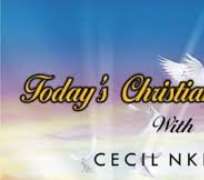 "In Him was life; And the life was the light of men. And the light shines in darkness, and darkness comprehended it not."
May darkness never comprehend your light in Jesus name,amen.
Wherever you go as from today, your divine trademark shall speak for you.
Whenever you get to the cross road, God will show you the way to go in the Mighty name of Jesus, amen.
As Joseph in an instant enjoyed a change of status in the presence of Pharoah, so shall you today be derobed of all garments of shame and reproach in the Mighty name of Jesus, amen.
May God grant you beauty, favour, and upliftment in Jesus precious Name - Amen.
Good morning and have a precious day.