SHAREHOLDERS RATIFY WEMA'S PLAN TO RAISE N49BN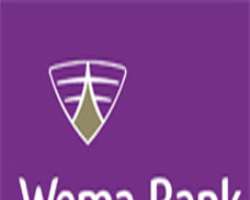 All is now set for Wema Bank Plc to scale the June 30 hurdles set for it by the apex bank to recapitalise as its shareholders, on Friday, endorsed its strategies to beef up its capital base.
At its Annual General Meeting (AGM) in Lagos, the investors unanimously authorised the directors to take and implement such measures required to fully comply with the June 30, 2010 recapitalisation deadline set by the Central Bank of Nigeria (CBN).
This was one of the resolutions passed by the shareholders as they equally backed the proposal to obtain regional banking licence under the proposed new licensing regime of the CBN.
Another plan approved by the shareholders is the proposal to get the bank restructured either by merger, business combination, acquisition, take over of its subsidiaries and related companies, entities, subject to the approval of the relevant regulatory authorities.
The directors were also empowered to raise such sum as would enable the bank meet the capital requirement for regional banking licence by way of special placement offer from selected strategic investors at a price to be determined later. Meanwhile, the bank is targeting a total of N49 billion from the proposed fund raising exercise.
It was gathered that the bank would be looking forward to raising N34 from some selected foreign investors while the local investors would complement it with N15 billion.
Speaking about the financial performance of the bank, the Chairman Chief Samuel Olaniyi Bolanrinde said the bank witnessed a significant improvement even as this was borne out of the bank's mission to reposition.
According to him, the Bank's gross earnings rose to N16.27 billion for the 9 month period to December 2009 compared with a gross income of N12.9 billion for the 12-month period to March 2009.
'The group's gross income rose to N18.99 billion against N16.55 billion respectively. The Bank posted a loss after tax of N2.09 billion in the period under review compared with a loss of N19.43 billion in the 12-month period in March 2009. Bolanrinde noted that a significant boost to the financial performance came from recovery of lost asset, 'we expect this improved performance to be sustained as the assets are subsequently re-deployed profitability', he added.
The Chairman explained that the Group's consolidated accounts show a loss after tax of N7.53 billion largely attributable to the absorption of significant write-downs and trading losses from legacy positions impacted by financial crisis in the banks subsidiaries.