NLC FAULTS N10BN BUDGET FOR INDEPENDENCE ANNIVERSARY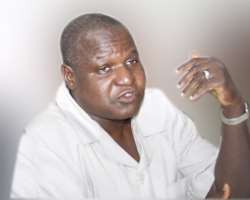 NLC President, Abdulwaheed Oma
The Nigeria Labour Congress has criticised the N10bn budget for the nation's 50th independence celebration.
The NLC in a statement on Monday said that the supplementary budget submitted by President Goodluck Jonathan to the National Assembly for the celebration of the golden jubilee was a demonstration of government's insensitivity of the government to the plight of Nigerians.
The Acting Head of the Department of Information of the NLC, Mr. Onah Iduh, who issued the statement on behalf of the organisation, added that the supplementary appropriation bill contained items which were frivolous and extravagant.
He said that it was wrong for the government to commit such a huge sum to the celebration of the nation's independence anniversary in the midst of the problems confronting the country.
He said, 'Essentially, Congress is of the conviction that any genuine celebration must begin by our leaders taking conscious steps to reform themselves and engage in projects that will connect our society to current global development trends.
'Our leaders must realise that the logic, essence and philosophy of nationhood is purely the welfare and security of citizens through humanitarian, progressive and egalitarian ideals, enforced through the instrumentality of government. These are fundamental obligations that the Nigerian political leadership has abdicated in the past 50 years.
'It would be unwise for us to spend over N10bn celebrating independence when working people are not earning decent wages; when majority of our people are on the fringes of existence; when unemployment is at all time high; when our educational institutions are in a coma; when our industries are dead; and when we import everything, including petroleum products.
'We strongly feel that our political leadership should instead direct its energies and national resources towards entrenching democratic cultures and values in the hearts of our people and in our institutions in order to redeem our lost glory and dignity.'
Iduh added that the commencement of civil governance from 1999 to date did not mean that Nigerian was operating a democracy as the government lacked the freedom which was the basic ingredient of democratic governance.
He advised the government to commit its efforts towards winning the hearts of the Nigerian youths, workers, and those who have become disillusioned by the dearth of governance in the society rather than being extravagant with the celebration of the nation's independence anniversary.