MARKET REFORMS: ASHON CALLS FOR DEFINITIVE MODEL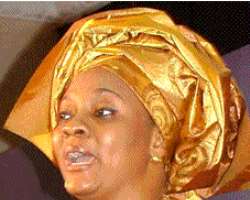 As Nigerian capital market reforms get underway, the Association of Stockbroking Houses of Nigeria (ASHON) has urged the Securities and Exchange Commission (SEC) to decide on which operational model -British or American- to adopt for the Nigerian capital market.
In what may be regarded as a call for model blue-print, Chairman of the Association, Alhaji Rasheed Yussuff, said 'now that the apex regulatory body (SEC) is opening a new era of capital market reforms, there is need to arrive at a consensus as to whether to adopt the British or American capital market system'.
In an exclusive interview with Daily Sun, Yussuff who was reacting to perceived conflict of interest in Senator Udo Udoma's commitment to companies quoted on the Nigerian Stock Exchange (NSE).
While serving as SEC board chairman, Senator Udoma is also on the board of UACN Plc as chairman. He is also sitting on the board of Unilever Plc and Linkage Assurance Plc, all quoted companies on the Nigerian Stock Exchange, an equities market regulated by SEC.
Udoma's multiple appointments raised grave concerns over questions of conflict of interest and integrity. Some stakeholders argued that as board chairman of the apex regulatory body of the nation's capital market, his position is in conflict with the tenets of good corporate governance and international best practices.
Matters came a to a head when recently, the Senate Committee on the Capital Market, petitioned to the Minister of State for Finance, Mr. Remi Babalola, calling for the resignation of Udoma.
But Yussuff said Udoma's multiple appointment should not be seen as a contradiction until SEC resolves to adopt a definitive system of market operation. According to him, in the light of American model, Udoma's appointment as SEC board chairman meant that he cannot be head of any operating company quoted on the Exchange.
'But there is also the English model which allows one in that position to hold multiple appointments. It is just that we have been using this system. But now we are entering into a new era where we are re-examining everything we had been doing in the past.
'We are now opening up a debate as to whether we have been doing the correct thing and continue with it or whether we should modify it. The question is do we want to follow the American model or do we continue the British system. So, the debate is healthy for the market but we need to reach a consensus as to reach model we want', the ASHON chairman stated.
He urged both Minister of Finance, Olusegun Aganga and his Minister of State counterpart, Femi Babalola to use their wealth of experience to bring about a turn around in the capital market within the shortest period, insisting that both of them have what it takes to transform the market into one of the leading markets in the world.
Recommendations for the Nigerian capital market reform which SEC is seeking to implement were largely the product of the Adedotun Sulaiman-led Capital Market Committee set up in 2008 at the instance of Musa Al-Faki led SEC with the objective to design a restructuring of the market.
The recommendations, largely in response to developments in the market, were however criticized by NSE as flawed, saying they were a product of individuals with bare knowledge of capital market operations; and that it was wrong in first instance for SEC to have embarked on the exercise without carrying other stakeholders along.
But it has to be wondered whether the reform will eventually address the holding of multiple appointments by key stakeholders in the capital market, such that could generate inherent conflict of interests.