Actress, Omoni Oboli Melting Hearts with her Beauty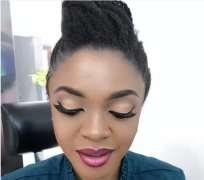 On a more serious note, you will agree with me that Nollywood actress, Omoni Oboli, made the right decision by giving birth on time.
Reasons being that giving birth on time has given her the opportunity of keeping herself so young at old age that she keeps spinning heads with her beauty.
The actress has been smiling at her three big boys as they have been making her proud while she spends more of her time focusing on her acting and production career while chasing other businesses like her clothing line.
She has been able to manage her home front well that she has not allowed any form of challenges get to the public domain and her union has been waxing stronger.