Perform or be fired, Akpabio warns contractors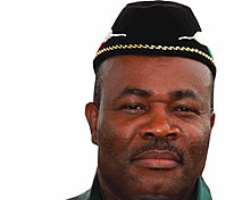 Godswill Akpabio
Akwa Ibom Government says it will not hesitate to terminate the contract of any contractor who fails to complete his project.
The state government maintained that such contractors would not be given any contract in the state.
The Commissioner for Rural Development, Pastor Oyong Asuquo made this known during a crucial meeting with Akwa Ibom contractors in the state.
The Commissioner said government was not ready to entertain, tolerate and negotiate with contractors who are frustrating its policies.
He advised indigenes to protect projects of government sited in their communities from  vandalisation. 
The ministry boss said contractors have every ability to finish their projects within two months and take advantage of other contracts.
He disclosed that the commissioning of projects completed would soon take place and advised contractors to put in more efforts.
The commissioner said the advice became necessary, considering the fact that government money is public fund, adding that the present administration cannot deny its citizens of the benefits of democracy.
He said any contractor who fails to work up to 60% and 70% of his project should already count him or herself out from the contest.
The commissioner said government would ensure that individuals who will competently execute projects are given jobs.
The permanent secretary of the ministry, Engr. (Sir) Akpabio W. Utin advised the contractors to take their jobs seriously.
He, however, thanked them for honouring the invitation and assured them that the banks are ready to co-operate with them in the execution of the projects.
-The portharcourt telegraph