New Music from the KokoMaster: D'Banj is Mr. Endowed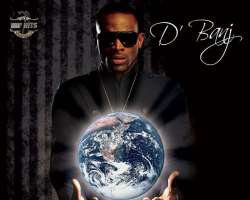 After making making the ladies swoon via the "Fall in Love" video a few weeks ago. D'Banj has answered the call of the fans by releasing new music.
His new single "Mr Endowed" premiered when he performed it at the Chris Aire "Hollywood Jewels" event in April. At that time, only a select few got to experience "Mr Endowed", now the song has been released for all to listen.
D'Banj has always had a way with wordplay and this is no exception.
Over a strumming Don Jazzy beat, D'Banj tells us how is "Mr Endowed".
Have a listen and let us know what you think