Birthday Also Marks 40 years on stage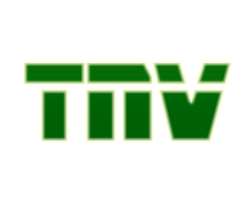 Friends and admirers have unfolded a month-long programme of activities, commencing on August 8 and reaching a climax on September 22, 2006 to mark the 60th birthday of Juju music maestro, King Sunny Ade.
The activities lined up for the 60th birthday of King Sunny Ade, whose real names are Otunba sunday Ishola Adeniyi Adegeye would also be used to celebrate the 40th-year on stage by the living legend.
To celebrate these milestones, various plans have been unfolded by King Sunny Ade's friends and admirers, who include top government officials, politicians, captains of industry, diplomats as well as fellow musicians.
The events packaging company co-ordinating the events will on Tuesday 8th August kick-start the activities with a press conference, to be followed by two subsequent ones.
Some of the other activities lined up include: Exhibition of KSA's photographs, costumes and past musical works; launch of the musician's autobiography; interactive sessions and a music concert tagged, "Ariya KSA at 60 Festival".
Other activities that would stretch to the D-Day [22 september], according to Mr. Tope Olukole, a member of the organising committee also include: media chat with showbiz Reporters under the aegis of Entertainment Writers Association of Nigeria,(EWAN); juju music nite; EWAN's collection of stories on the musician over the years; and some other events which will be sponsored by a telecommunication giant and a beer company.
The chain of events will end on 23 september 2006 with a thanksgiving service in a church in Lagos.
King Sunny Ade, a two-time president of the Performing Musicians Association Of Nigeria, PMAN, is no doubt a showbiz extraordinaire who has brought honour and fame to
the country, winnig several laurels both within and outside Nigeria.
The first full-Blooded Nigerian to be nominated for the prestigious Grammy Awards, KSA has had duets with some notable foreign and indegenuos artistes. He has also made his mark in the acting world, playing leading role in some epic yoruba movies.
He has contributed immensely to the industry by setting up a state-of-the-arts recording studio. He co- founded PMAN in 1984 with other veteran musicians.
No doubt the Juju music legend has made a significant impact in the global world of music, and as such many believes that he truly deserves to be celebrated.