The mini acts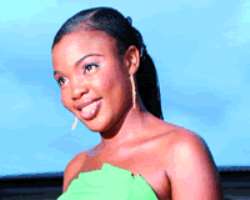 There is a need for every woman to look attractive. These days, the rules for wearing mini are apply to some women … they are not for everyone. For those who want to look sexier and very confident with their body, there are ways to enjoy it. Mini skirts or dresses are fun to wear and they are never out of fashion. So girls, let's peep into some styles in the mini world.
Bare legs
If you have long, straight legs you can't go bare. Give your legs a boost by paying attention to them. For a night out, you can blend in some lotion to your legs.
High heels
With the right heels, you would be making a fashion statement. You should always avoid wearing delicate shoes , because they would make your legs look bigger. Wedged shoes, pointed flat shoes look cool with mini.
Older wearers
Not all minis are equal. Some have more spaces than others. Others are well fitted and clingy. Older women are likely to feel more comfortable in minis that have more room and flow. Older women should opt for wraps, pleats and darker colours are more suitable.
Tights
These look fabulous with minis, especially when worn with closed-toe shoes. Women who don't feel too comfortable showing off their legs can now eat their cakes and have it. Nude tights, fishnets or patterned tights blend well in mini.