Basket Mouth 'runs' for Presidency 2007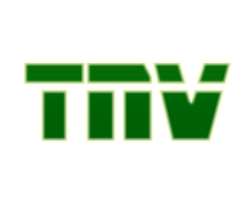 By Justin Akpovi-Esade
THE billboard with the coloured photograph of a young man dressed in caftan with a matching cap attracts the eyes if you drive around Victoria Island area of Lagos State.
With a sheepish smile playing on the lips of the only occupant of the board, it announces an intention, just like most politicians, to run for presidency come 2007, Nigeria's election year. A close look at the aspirant (the only one to emerge from the party called Chop I Chop) revealed he is Bright Okpocha, a comedian popularly known as Basket Mouth!
Is this a joke, one of his numerous? Yes, it must be a joke! But these posters are everywhere in Lagos; Surulere, Ikotun, Ikeja "and other ones are being mounted in other parts of the country," he said recently.
If it is a joke, it must be an expensive one because each poster costs a fortune. The award-winning comedian clears the air. "I am running for Presidency come next year and that is the true position. Or am I not qualified to do that? I am a Nigerian, not a Nigerien, bcos na dat one dem (political opponents) dey take spoil peson," he submitted in Pidgin English.
Why would a young man with a promising career in the comedy world decides to take a dive into the deep, murky waters of politics? "I believe I have what it takes to take Nigeria to the promised land. Our leaders in the past have failed us, it is the time for the young ones to take up the mantle of leadership and turn things around. Come 2007, Nigeria will witness a change, a dramatic change that will leave people wondering where I have been all these while."
His running mate? "Another comedian of course," he replies curtly. "I initially it was supposed to be a joke, I mean the posters and all, but I was later bitten by the bug to save the country from collapse and my first major assignment is to make sure that comedy is taught in all schools, there would be a comedy radio and television station just like you have Brilla Sports Radio... just wait till I become president."
It must be a joke. The mischievous smile Basket Mouth was trying very hard to cover that night at the O'jez Nite Club, tend to give him away despite his tough mien.
(GN)