Audition begins in HiTV Naija reality show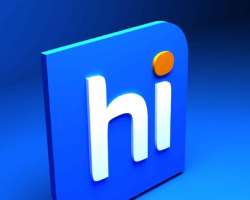 AUDITIONS into the HiTV Naija reality show have started across six geo political regions of the country.
A statement signed by the Pay TV company's Public Relations/Communications Manager, Justin Akpovi-Esade, revealed that auditions have been held in Bauchi on May 3 and 4. Kaduna followed immediately on May 6 and 7. Federal Capital Territory, Abuja audition has been slated for May 9 and 10.
The audition train is expected to move to Enugu on May 12 and 13 with Calabar, capital city of Cross River billed for 15 and 16. Lagos audition which no doubt is expected to be the biggest of them all is scheduled for May 18 and 19 at the Event Centre, Agidingbi, Ikeja.
Naija is a reality TV show conceptualized by HiTV, a proudly Nigerian company with the fastest growing pay TV subscriber base in Africa. "It is a creative show geared towards projecting Nigeria's socio-cultural values, mutual tolerance, promotion of self actualization, national development and unity. The show would be broadcast pan-Nigeria, in Europe, North America and some parts of Africa for eight weeks."
There would be weekly highlights shows on local stations such as LTV, TVC, STV and NTA. A Prize money of N5 million and a brand new car is at stake for the winner and unlike most reality shows, 18 young Nigerians will display their green passports in the show.
"Eighteen Citizens (housemates) would be selected from the six geo-political zones in Nigeria. Each participant would be an indigene of their various communities, who have limited interest to Western lifestyle. They are very passionate about their culture and confidently express their views on topical issues. These individuals would live together in one house for eight weeks! Unlike most reality shows, there wouldn't be specific daily tasks or judges. Activities would be initiated to foster competition. Viewers would be encouraged to vote for their favourite citizens to help them acquire points. The most interesting part of it all is that, there would be no evictions. Every week, there is a show where the accumulated points are announced and the dweller with the most points gets something worthwhile. Celebrities and notable Nigerians would be invited as guests in the house to engage in various activities," he submitted.
For one to be eligible for the show, Akpovi-Esade said he/she must be a Nigerian between 18 and 35 years old; must be able to communicate fluently in his/her mother tongue, though English is the official language in the house; must be an indigene of the zone that he/she represents; must parade a 'proudly Nigeria' lifestyle; must be rich in the socio-cultural ethics of the tribe claimed; must be willing to learn and integrate other cultures and languages.
A contestant's ability would be tested in areas of sports, culture, music, democracy, the Nigerian Constitution, food, health, education, movie industry, our people, youth development, fashion, women and rights, managing corruption, leadership, law and compliance, comedy and drama.
The Naija show is aimed at "portraying the evolution of a patriotic, responsible, productive, and unprejudiced Nigerian. It is also to celebrate the richness in the diversity and the complexity of the Nigerian society. For us at HiTV, as a proudly Nigerian company, we hope to use Naija to promote the spirit of togetherness, mutual respect, mutual tolerance and neighbourliness among Nigerians while also projecting Nigeria's socio-cultural values to the world as well as boldly identifying our lines of discord and offer soothing measures of accord, for all strata."
Why is HiTV producing Naija? "HiTV is a 100 per cent Nigerian; therefore there is no better platform to showcase such an indigenous programme as this. The need to identify with that Nigerian who is proud of his fatherland and has an undying innate passion for his country. We want to offer the public a reality show that is different, original and which offers great didactic values as well as to present world-class reality TV entertainment to HiTV's teeming subscribers across the country."
Free open auditions have been scheduled to hold in all six geo political zones across the country this month, she reveals even as she calls on corporate Nigeria to support the initiative. "We are glad to announce that Aero Contractors has proudly announced its backing for Naija show 100 per cent, so we are calling on other responsible corporate bodies to throw their weight behind this unifying show that will sure make a difference in the country. The budget is quite huge, so naturally, HiTV would need a helping hand to achieve this goal that will help Nigeria achieve more tolerance and learn to leave together peacefully."