I am not dating an actress –Sammie Okposo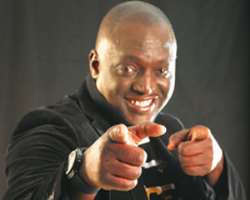 Sammie Okopso promised himself and his fans that he was going to quit bachelorhood last year. But for reasons best known to him, the gospel singer is still very much single.
Sammie used to be associated with one actress in Nollywood and now, it is rumoured that he is still glued to this Nollywood actress.
We gathered that the romance has been so hot and Sammie was even caught in a hang out with the actress.
But reacting to this through his publicist, Media and Marketing experts, Sammie said he is not in any romance with anybody let alone an actress.
"I have a platonic relationship with virtually all the actresses in Nollywood. I don't have any special relationship with any of them. I just graced a birthday party hosted by an actress, like every other person. It isn't out of place for a gospel artiste to do that, he said.