15 Beautiful Secrets For a Happy Marriage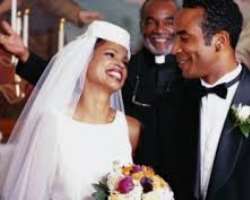 Too many people think marriage automatically denotes "happily ever after" without realizing the desired outcome actually takes effort.
If you want a happy marriage, there are a lot of things your marriage needs from both partners. While scrolling social media won't fix your marriage, these inspirational Instagram thoughts are a great place to start:
1. Be "the one" for your spouse, and choose your spouse continually
2. Never stop the romance
3. Be the best kind of example for your kids
4. Don't fix your spouse; love your spouse
5. Interact in unity
6. Focus on the best and you'll see the best
7. Don't make assumptions … communicate!
8. Never stop dating
9. Give respect
10. Don't breed negativity
11. A compliment a day … goes a long way
12. . Be humble, gentle, and patient
13. Never abuse. Emotional, physical, verbal and s*xual abuse do not belong in marriage
14. Stick together through trials; it will make your marriage stronger
15. Protect your spouse's heart as your own