The Basics Of Facial Treatment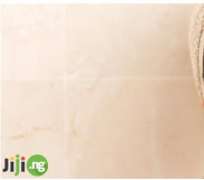 Looking good is not a simple task. It is a continuous process, which requires quite a lot of time and efforts. Whether you want to admit it or not, the very first impression comes with your appearence, and your face is the first thing that falls into one's eyesight.
The best way to keep it beautiful is to keep it healthy and nourished. This is what face treatment is meant for.
Professional Facial Treatment
If you can afford spending several hours in relaxing atmosphere, let professionals take care of you. Of course, it may be a costly procedure, but it is worth the money. Besides, the advantages are obvious.
Firstly, people working at beauty institutions know, what they are doing. They will start with determining peculiarities of your skin and then will choose an appropriate skin care program.
Secondly, they will provide a complete complex of procedures, which will help to cure skin issues or simply let it stay healthy and shiny for a long time.
Thirdly, you don't need to do anything on your own – they will take care of you. Visiting a beauty house can become your tradition, a little escape to the world of relaxation.
Home Facial Treatment
Nevertherless, if you don't have enough time, money or desire to go to a spa or beauty house, you can arrange everything at home. Weekly procedures will keep your skin soft, hydrated, and clean. Just remember several basic rules.
#1. Learn about the type of your skin and buy products designed for it. Start with cleansening cosmetics. Always make sure that makeup is completely gone.
#2. Get rid of dead skin cells on the surface of your face. Every little environmental factor has a great influence on your skin, but luckily, it has an ability to get renewed. Help to do it quicklier and rub a gel-based (or cream) exfoliant, pread it on your face with circle movements and rinse it off.
#3. Steam your skin to open pores. You can fill a bathroom sink with hot water and lean over it for several minutes. Or you can put a washcloth in hot water, and then apply to your face. This will help to remove blackheads, just make sure you are doing it with clean hands. And remember that using too hot water may be harmful.
#4. Mask. Pick up a mask for your type of skin. It may be cleansening, moisturizing or any other kind of mask – you can change them from time to time. Apply it on your skin and act according to directions.
#5. Moustirize the skin. Keep it hydrated and protected from the sun.
Daily Tips
One way or another, there are several simple actions you should repeat every day. Wash your face regularly, at least twice a day. It is the simplest thing you can do, and the basic step for keeping skin healthy.
Keep your eyebrow line neat.
Use moisturizer regularly to keep the skin glowing.
Drink a lot of water. It hydrates skin and body in general from the inside and helps to remove all waste and oils.
Don't touch your face if there is no need. It may lead to cloging pores and increasing blamishes. Even cleaning your face with the hands only can be harmful, as hands cointain oils and a lot of other elements that can affect the protection.
Take care of your lips.
Don't forget about sun protection and healthy diet.
Where to buy facial treatment products
To save your time, follow the link and buy Facial treatment goods there. Jiji, the biggest Nigerian classifieds, offers a huge selection of various products – from the cleansing gels to the cosmetic instruments.
You will find products from world leading manufacturers at afordable prices. Jiji is probably the only place that can offer this. In addition to this, you can find the cosmetologosists in Services and a bunch of other items in a dozen of categories. User-friendly interface allows to operate the website without any problems. Jiji takes care of its face, too. It means you'll never have to worry about your comfort.