StepUp Your Style With This Trending Lace Aso Ebi Styles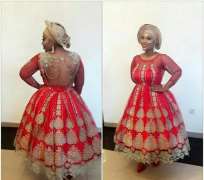 In this part of the world Lace is one of the most expensive African Fabrics you can ever buy and it's very special. You can never get it wrong, when it comes to lace and the most beautiful thing about it is that, whatever style you choose to sew it with, it will come out perfect.
As the saying goes 'Saturdays are for owambe' and if you still have a style yet, take a look below awesome styles!
Cc @_olakemi_

Cc @Cjumjum

Cc @dezfaculty

Cc @eloholic

Cc @esebrodricks-

S
Cc @julidatimo

Cc @toemee

Cc @sisiosuare

Cc @shammydee1