Opa repackages a nite of 1000 laughs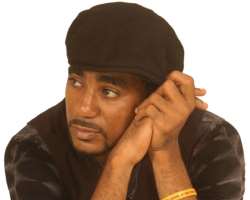 As Nigeria prepares to celebrate her 50 years as an independent country, the Chief Executive Officer of the Virgin Leisure Organisation, producers of foremost comedy events, Night of a Thousand Laughs, Mr. Opa William, has unfolded plans by his company to join the nation in the celebration.
Night of a Thousand Laughs was established 15 years ago, and to celebrate the anniversary, Virgin Leisure Organisation is unfolding a three-tier plan called the 15/50 project.
In the words of Mr. Williams, "As a first step toward implementing the project, we are embarking on what we call the Backward Integration plan (BIP).
The BIP plan comes in the form of a Comedy Challenge programme where new talents will be discovered to replace ageing practitioners.
We have been doing the same thing for years and there is need to reinvent and repackage so as to take the industry to greater heights.
This according to Mr. Williams, to further develop the industry and take it to a new level.
We don't want the comedy industry to suffer the same fate that has befallen football; where the same old players are being recycled every time.
Comedy Challenge will be held in the following cities of the federation: Lagos, Abuja, Ibadan, Benin, Calabar, Owerri and Port Harcourt.
The Comedy Challenge, Mr. Williams revealed, will be hosted by a very young and talented professional dancer, Mr.Effiong Edet Anthony. Mr. Antony, a member of the National Troupe, was trained at the University of Ibadan and the Obafemi Awolowo University.
The grand final holds in Lagos with the winner smiling home with a brand-new car and an automatic ticket to feature in the Night of A thousand Laughs.
While throwing light on his organisation's plan to discover new talents through the Comedy Challenge, Mr. stressed the need for the industry to expand.
"There are so many of our youth who need the experience and we want to give them the chance to explore their talents.
That's how we discovered the likes of BasketMouth, Gandoki, TA, Teju Baby Face, AY, Victor Osuagwu, Gbenga Adeyinka and I Go Dye."
Mr. Williams also explained the other projects that form part of the 15/50 project saying, "activities that will be part of our anniversary programme have been divided into the Regular Night of a Thousand Laughs and the Jubilee edition."
The Regular Night of a thousand laughs holds in Kaduna, Ibadan, Calabar, Jos and will future all our regular comedians and musicians.
But the Jubilee edition which holds between September 30 and October 1-2 in Abuja and Lagos will have on stage, only the best of comedians and musicians. The three tier package is supported by telecom giants MTN, DAAR Communications and HiTV.