Nadia Buhari finally reveals the face of her twin!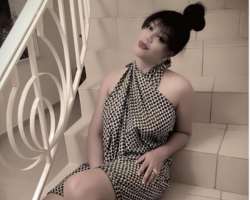 LOl, she has been doing hide and seek with the face of her twins! Ever since she gave birth, she refused to share the faces of the kids, as she either shares pictures of their back view of side view.
Like her, some Nigerian celebrities have also imbibed her methods, sharing back views of their kids.
It appears the Ghanaian actress is tired of the game she has been playing as she shared for the first time a photo of one of her kids which showed at least 70 percent of the child's face.
Meanwhile, till now the biological father of the twin is yet unknown, while there are rumor that she had the kids for a white man unlike the rumor previously making waves that the president of Ghana was the father of her kids.
It was also rumored that her ex, Jim Iyke was responsible for them, but only a mother knows who the father of her kids are, with time she might likely reveal that also. So let's keep our fingers crossed.