King of music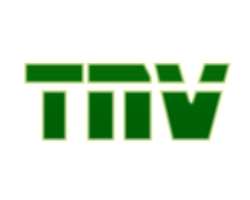 Satire singer and political critic Sound Sultan, may have signed a pact with children, but he is not afraid that he could face a charge similar to Michael Jackon's.
Who is Sound Sultan?
My name is Olanrewaju Fasasi, a Nigerian. I am a Yourba guy from a family of six siblings. I hail from Iseyin L.G.A. in Oyo State. My mother is still alive, my father is dead. I am a Geography and Regional Planning graduate from Lagos State University (LASU). I am a musician and an actor.
How did your music talent come to be?
Like I always tell people who care to listen, Music wasn't really my idea. It's a gift from God and it became something I couldn't hide away from. In time past, I usually found this idea coming to me. I usually played down the urge to translate my gift of voice into being a musician until the urge overwhelmed me. So, I tell people, "If you want to go into Music and have a firm feet on the ground, it is advisable to allow music to come into you." The worst thing that one could do to nature is to kill or not allow talent to grow.
When did you first discover that you could sing?
Well, let's see… from childhood, when we used to play about, miming songs and changing the words of songs into some funny stuffs and sometimes giving music rhythm some translations. Me and my peer group. I took that with me into secondary school, miming on stage. From that, I got the urge to dance
When did you go all out to pursue Music, because I remembered that on the way to Bayelsa State recently, I witnessed your dexterity on the guitar?
Well, I wouldn't say that I leant the ropes officially. I merely allowed the situation to give me the experience. But, basically, I began to try my hand on the guitar when I won the instrument at the Benson and Hedges Golden Tones concert in Lagos in 1999. I just couldn't keep the guitar and be looking at it. So, I picked it up and started learning.
How did you come about the name "Sultan?""Sound", I can understand.
Sound is Music. Any kind of Music that I want to play, I can write and, by the grace of God, I am gifted to bring out ideas from it. That's the 'sound' aspect. Sultan, as you know, is the title attached to the Music, say, king of Music.
So, why Sultan, why not Oba or Obi?
Well, because I wanted it to be an alliteration. Sound Sultan, you know. I can say that over and over again and it is like the lyrics, of a song itself.
You did Geography and Regional Planning in School, yet I see in you so many literary traits and talking about alliteration I am aware you do a lot of it on stage and television these days in some peculiar funny performances. Like the Kate alliterations you did during the AMAA in Bayelsa State.
Knowledge is never lost. When you have this innate quality in you, even if you didn't do Literature in school as long as you have the basic knowledge of what Literature is you'll blossom. I have been a poet, sort of, in my early university days, when I used to write poems with anonymous names. Even when listening to my music these days, it doesn't come straight; you have to wrack your brain a little to get the message.
When did you see this rhyming or alliteration as a good side attraction to be included in stage performances?
Yeah! I used to do it a lot when I was at the university. Such was my trademark and something people looked up to hear when they greeted me. And people like greeting me because they know the answer would be like this: "How now?" "Old boy I dey maintain on top protein where we dey chop plantain for curtain because I want attain wetin God don retain for me to take sustain" … Then there was this girl, Kate. She was my classmate. She wouldn't know she was the inspiration behind all this. So, I tell a story using the alliteration and some are real, while others are imaginary.
Now, bringing Kate Henshaw up on stage in Yenagoa, Bayelsa to do the Kate alliteration, was it a mere coincidence.?
Well, it was coincidental that she was the most popular Kate at that event, but even the Kate in the original story was equally popular. She was a runner-up for Miss Nigeria then and she was my course mate. So, I wasn't talking about anybody in particular. I am just trying to create a storyline.
Having dragged Kate Henshaw to stage to do that funny stuff, especially concerning the lousy part, didn't she give you a kick in the ass after the show to say, "Hey boy! you embarrassed me"?
No, I gave her an idea of what I could do, although she didn't take me serious. So, when I called her up stage publicly, she wouldn't want to decline. So, she came out. After the show, she was like, "You are a crazy guy. I didn't know it would be that bad." And we laughed about it. The good thing is that Kate is a very good friend. She even allowed me to put it in my next movie coming up.
How did you come about those kids you used to dramatize the humour in your music?
Yes, you see, these kids running around, they all stay around me. They are the neighborhood kids. They hang around me. They are like my friends. So, it's just natural for me to just say, "You guys let's do this."
Are you saying that you grew up to like children or that it was your music that led to their company.
No, in fact, they give me the idea most of the time because they are always around me. I have always loved kids. I like organizing them. Even if it is to play. I do it in such a way that nobody would get hurt.
What other things do you build them up for?
Just organise them, and when they are not supposed to play, I just send them to go read their books. I also try and identify one or two talents because I know that if they have one, it would be very good to start off early. I know one or two of them that can act very well.
What is the feedback you get from parents in the neighborhood about their children converging in your house?
It's been really encouraging. They are comfortable with their kids being around me. Even other kids envy them. They want to be like them, some want to come up in my next video.
Have you experienced a situation where a parent would disallow their kid to come around you just because they don't want him to become a musician.
(Laughs) I wouldn't know, I wouldn't know, honestly.
Your company with the children, has it occurred to you that somebody may want to ask! "Is he not another Michael Jackson"?
For Niger (laughs) Bros, that one go hard o. Well, Michael Jackson and all these Yankee people, why they go into such things, I believe say them don chop belle full. Me I just try to organised my kids around.
Don't they disturb your private moment?
I know when to be strict with them, anyway. When I say, 'Get out!' they step out. We are just friends. They are just like any other friends, but this time around I contain their excesses… Michael Jackson? (laughs again).
You featured in Tunde Kelani's Campus Queen, how did you come about this and was it your first movie?
No, it wasn't my first film. I had already shot two but they weren't released before Campus Queen. At the initial stage, I wasn't supposed to act in Campus Queen. I was supposed to do the sound track. Mr Tunde Kelani, I have a lot of respect for him, commissioned me to do the sound track for the movie and I asked him to give me three weeks. He gave me everything that was necessary and I came up with the job, even before they started shooting. He was so pleased and our relationship grew and he asked me to come for he reading with which he was also pleased and that was how I joined the train, playing Oladele. But I had acted in a soap opera called: Towards Schooling by Chidi Nwoke, who also is the producer of the other movie I acted in, called, Last Girl Standing and this other one that Nick moran made mocking Nollywood, Game of Life"
Do you see acting snatching fifty percent of your time from Music?
Yes, of course, I have a good script to work with, I will just keep doing it, though, I would not want to identify with just any or every movie that comes my way. I will want to see if it fits my image. Since I am not trying to use the movie to get fame, I'll like to do something that pleases my mind and at the same time pleases my fans.
Have film producers been coming?
Yes, people call me to say they like the films I did and that they never knew I could act so well. Right now, I also have some scripts here with me, although we have not started shooting.
Acting the character of Oladele, the leader of the students union, what was your experience like?
I was supposed to be the most influencial student on campus. It was quite challenging, something I wouldn't think of doing in real life considering my life style. The experience was cool. I worked with one of the best cinematographers in Nigeria, that is Tunde Kelani, thereby learning one or two tricks.
Would you say that was your best so far?
Yes, in the sense that I was fully involved in the sound track, choreography and all that, I would say that I had enough to do and with my posters every where, I would say, yes.
Who was supposed to play Ladele, before you were picked and why was the person dropped?
They never had anybody in mind before I came in. I had done the sound track before they started shopping for the cast, so, I guess I just came in right in time.
Most music artistes smoke, sniff or drink for inspiration as which do you do?
I smoke oxygen. That's the one everybody does. I don't smoke, I don't drink. I just don't feel it. If I don't feel a thing, I don't do it. I have never tried smoking before.
How do you get your own inspiration?
Nature itself is inspirational. I don't know why people run away to other things. Nature was a lot of inspirational values.
How do you relax?
I like playing guitar. I like playing basketball. I like writing and listening to music.
Let's talk about your fashion sense. Some people are of the opinon that you are not fashion conscious.
I look at fashion as your own idea of how you want to be seen. Or how your state of mind is at a particular times. People don't understand my way of dressing sometimes. I always try to reflect my state of mind.
What is your state of mind?
At every time, it varies. Like the last outfit I went out with was all black with black bandana, Like the Fela show, I was in all white, like a priest. That's how I dress. Sometimes I am multi coloured.
What could that multi colour mood be?
At such times, I am free, I am in a sociable mood. I feel like everybody. When I am on black, I feel moody, when on white, I feel holy.
What about your head, you cover it at all times even when the weather is so hot, those stuffy materials. What message are you trying to pass across.
I am not passing any message acoss, I am just covering my head. People don't seem to understand artistes are like books, whatever they type is meant for you to read and except you don't understand it. Then, it is your fault. That's what I want people to see. A lot of people have asked we don't get to see your head, do you have a scare or something? So, as I pool their interest to ask questions about my hair is art in itself. It a gimmick. Nothing is wrong with my hair.
What's your next album all about?
The new album is called the textbook, The compulsory Textbook." It has eighteen tracks and I featured a lot of artistes and I tell y ou the response is awesome. I don't want to talk about it much.