MISS BIG WORLD NIGERIA TRAINS OVER A HUNDRED CHILDREN VOCATIONAL SKILLS.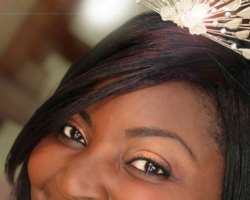 Christabel Ike, Miss Big World Nigeria 2009
Albert Einstein once said only a life lived for others is a life worthwhile. I have really come to learn that Service is what life is all about. On the 24th of April 2010, I Miss Big World Nigeria Christabel Ike was able to train over a hundred children vocational skills,they were children from fomwan secondary and primary school,Bashorun,Ibadan. We taught them how to make bags, belts and beads, included among these children were orphans and it gladdened my heart that we were able to sow in the lives of these children, they are our future generation. We visited a village recently and It brought tears to my eyes to see how some children suffer. In this climate they are fighting against infectious diseases because Water supplies are limited, and drinking water is of notorious low quality. The truth is our government has really tried but we can't leave everything to the government to do. That brings me to talk about Deworming.
Do you know that Hundreds of thousands of Nigerian Children are infected with parasitic worms? These worms are detrimental to children's health, their cognitive development, their education and a brighter future. Chronic illness caused by worm infections reduces literacy and thus adult productivity.
Without people's help thousands of Nigerian children and pregnant women will continue to suffer the harmful effects of worm infestation. Without our help, the number of people who suffer severe and permanent impairments because of untreated worm infections will stay right there in the thousands. The good news is the cure is safe, cheap and effective. So I employ well meaning Nigerians and NGOs to also support the cause (mass deworming).
Worms are not glamorous and much of the damage they cause is hidden.
While the health benefits to deworming are substantial, the benefits to education are extremely large. Deworming is a cost-effective way of increasing access to education.
We are responsible for the future of the children.
Personally I am putting efforts in providing deworming tablets to local schools, clinics, as well as communities and women's organizations where large numbers of residents can gather to be treated. With the Lord's help I will achieve this goal before my tenure is over. Life is so beautiful. Together, we can fulfil our duty of cherishing every human life.