Our Dream, Our Wish President Barack Obama Plans to Visit Nigeria, A Serious Business, No Handouts!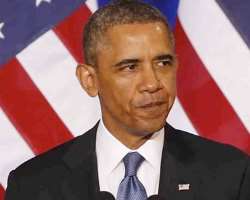 Nigeria is the 8th country President Obama will be visiting in the continent, the 4th US Presidents visit. Everyone is thinking of the visit gains, is it to showcase Nigeria as the newest democratic nation or performing good governance practices in the continent, perhaps, some of the qualities attracting the United States to engage in trade with its less developed counterparts.
This could be the longest awaited follow up, President Barack Obama Plans to visit Nigeria is being concocted. the sheer popularity of US President Obama will, no doubt, mean that all eyes will be on Nigeria. Thoughtfully, if the leadership is able to exploit to the maximum the mission of the trip, notwithstanding, how brief his visit to Nigeria will be.
Statistically reviewing the state of Nigeria today and the trip, unavoidably important to review predecessors' perception: Presidents Jimmy Carter, Bill Clinton and George Bush, reason why the country was chosen. Yes, may be because of Nigeria's strong democratic credentials, maintaining lead in African and becoming Africa Economic Power.
Regardless of either, there is the need to exhaust the benefits of Obama's trips to the region, compare it with others, take advantage of others lapses, weaknesses, while smartly working with stakeholders to pull the best deal ever in the history in Nigeria.
His trips to the following countries were wholly or partial: Ghana, Senegal, South Africa, Tanzania, Kenya and Ethiopia. Meanwhile, as a nation of experts and technocrats what are we able to deduce from all; a serious business or passing out handouts. Nigeria cannot afford to make mistakes, too many mistakes made in the past, no excuse for any mistake. Nigerian is in the forefront of resolving issues, at the verge of a reckoned allied. Hence, the populace will not forego or forgive negligible mistakes. Meanwhile, the supposedly giant of African has been waiting aimlessly.
Again, President Barrack Obama's visit to Nigeria is very important, very much welcoming, being the 1st Black American President in 200 years of its democracy, many lessons must be learned. Nevertheless, pick their democracy.
Categorically thinking, today President Muhammadu Buhari's trips are living testimonies, accruing assurances, seemingly exhibiting credibility, exploring all avenues to bring the heavily embattled nation to the fore. A price heavily paid from various his trips beyond United States. Aristocrats characterized trips as waste of time, meanwhile, it's beginning to pay for itself, at the instance of various world leaders pouring into Nigeria and the unknown President Obama's visit.
For now, it's not clear whether President Obama may present another package like the African Growth and Opportunities Act (AGOA) to the country, but there is certainly heightened anticipation about it. Nevertheless, Nigeria must look beyond this and not settle for handouts as always the case
It is believed Nigeria has not positioned itself well under the able leadership of President Muhammadu Buhari, fully taking advantage of opportunities accruing from international diplomacy, time shall tell.
Francis John
APC International Secretariat
[email protected]
+1.816.359.8527