Rep Namdas Distributed Vehicles To Electorates In Adamawa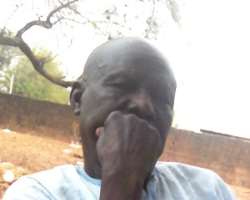 The Chairman Committee on Media and publicity in the House of representatives, Abdulrazak Namdas distributed 4 Senia Vehicles ,100 Grinding machines, 15 Block moulding machines and 6 Keke Nape to his electorates.
Nambas who is representing Toungo, Ganye, Jada and Mayo- belwa federal constituncy of Adamawa state said part of his promises during his campaign days is to empowerment his electorates through programmes that will improve their living standards.
Abdulrazak noted that"my vision is to improve the living standard of my constituency"
He said the items being giving out is a dream come true for him " it has been my desire to serve and better the life of my people"
During the presentation,the A first class traditional Emir in the state the Gangwari Ganye, Umar Adamu Sanda who graced the occasion charged Politicians to emulate the good leadership virtues of Namdas by fulfilling their promises to their people.
He express his joy while commending Mr Abdulrazak Namdas as a vibrant lawmaker doing well at the National Assembly coming from his own place.
According to him the young lawmaker is keeping to his campaign promises within the shortest possible time and called on all political office holder to emulate Mr Namdas stressing that " the time has past when political office holders plays on the intelligences of the people".
The special guest at occasion Mr Kabiru Minjiyawa who is also the Speaker, Adamawa state House of Assembly commended the member for his giant stride within a short time stressing " we in the state will emulate you"
He urged the beneficiaries to make good use of the empowerment tools not only for them self but also to members of their community.