Tekno Comes for Artiste Claiming his Song was Stolen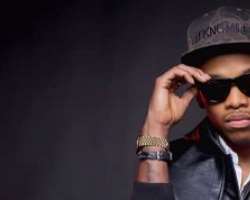 Triple MG singer, Tekno, is out to look for trouble with those claiming their songs were stolen as he made a funny video of himself giving a funny gesticulation of the five fingers.
The singer stated that some artistes claim their songs were stolen after it has become a hit but chose not to speak further about it while waiting for response from the singer with a guilty conscience.
Sniffing around, one is left with no choice but to turn the light on singer, Blackface, who had some weeks back accused the likes of 2Baba, Wizkid of song theft without giving him credit.