I Styled Caroline Danjuma to Perfection…Swanky Jerry Boasts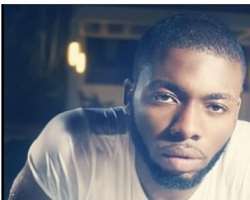 Celebrity stylist, Jeremiah Ogbodo better known as Swanky Jerry, has decided to reply his critiques who have come diminishing his works especially the creativity he tried in putting on actress, Caroline Danjuma's outfit to her movie premiere over the weekend.
The stylist from his own opinion, claimed that the actress was well styled to perfection while describing those attacking him as enemy of progress.
He compared the actress style with that of a Hollywood celebrity while applauding himself of doing a great job which has continued to prove how creative he is.
According to him, "When you are a Giraffe and you receive criticism from turtles, they are reporting the view from the level they are on. She was styled to perfection. I'll be happy to sponsor your makeover swanky signatures styling I don't play with my job. Enemy of progress, you can't stop my shine. On point over all look pose, Hollywood style slay the busy bodies asking why I have to be on the red carpet with my clients.
"I am busy doing my job this is not a clap back this is just a reminder for you not to let the devil use you. God never said the weapon wouldn't form, he just promised they wouldn't prosper. I'm flattered. Envy is an illusion when something good happens to someone else it takes away nothing from yo! Be happy for others and remember a heart of peace give life to the body but envy rots bones. "