No going back on TSA – Fed Govt insists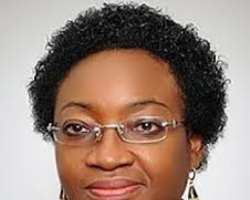 The Academic Staff Union of Universities (ASUU), other government agencies and parastatals hoping to get exemption from Federal Government's Treasury Single Account (TSA), have been advised to partner with government for the success of the policy.
Head of the Civil Service of the Federation Mrs. Winifred Ekanem Oyo-Ita, said the introduction of TSA will bring a lot of benefits to Nigerians, adding that those against the policy are simply being narrow-minded.
Mrs. Winifred, who spoke yesterday in Lagos during an official visit to the Administrative Staff College of Nigerian (ASCON), Topo, Badagry expressed worries that some unscrupulous Nigerians might want to circumvent the TSA implementation.
She said: 'TSA is a global best practice for the control of government resources. All the hue and cry of being exempted from TSA is purely being done from a narrow point of view. TSA, when it is fully rolled out, is for the benefit of everybody because it is for the central control of government resources.
'Already, we know that there has been so many leakages; every agency and organisation was just allowed to operate by itself, but so far as government agency is drawing from the central pool, there should be a control.
'I believe that all agencies, and universities should come to terms that TSA has come to stay and they should put in their best in ensuring its success. I do not see anything wrong with TSA, I'm only worried about how we Nigerians always want to apply things in our usual ways; trying to run away from control, accountability and discipline.'
She said just as the new word 'budget padding' entered the nation's political lexicon, she was equally shocked to learn what she also called 'a strange development'.
'I'm happy you said it's a new word because budget padding is also new to me and to many Nigerians. I believe if there has been anything like that, there should be an investigation. But I am very sure that the issue has been properly addressed by the concerned parties,' she added.
She said the major thrust of her leadership would be on training and retraining of the civil service in order to make it fit into the change mantra of the Federal Government.
'When we talk of the change mantra, I believe we are talking about the change agenda of the present administration. How do we get the civil servants to key into this? It is to create the enabling environment for them. So the first step is to re-orientate the civil servants through training and capacity development. What I'm going to be doing is training, training and training. That is one of the reasons I'm here. This is my first major tour to one of the MDIs (Management Development Institutes) so that it can be properly reengineered towards training and capacity development,' she said. The Nation