Yvonne Jegede Reveals Secret Behind her flawless Looks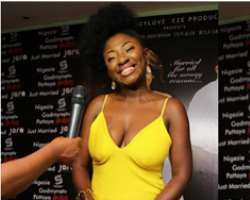 Many celebrities have taken time out to take good care of themselves, to be able to live to the celebrity standard they are been classed.
Working out has been the option many take to get a well nice shaped body, despite their tight schedule they still find time to hit the gym to exercise.
Nollywood actress Yvonne Jegede, has been looking radiant and beautiful recently, as fans kept on asking the secret behind her flawless looks and nice shape, she decided to reveal it to her fans.
The beautiful actress shared work out pages as she described it as the secret behind her weight loss and beautiful looks.