In His Presence (2)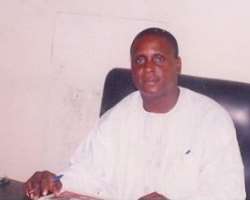 It is not only the ministers (priests) that should purify themselves, the congregation should also. This must happen before God would come down to dwell amongst us in the fullness of His glory. There is so much filthiness in the church today. You find people who tell you they are Christians but live like devils. Today, harlots claim to be Christians. Thieves, cheats, cultists, liars are all Christians. Why? Because they bear Christian names and also go to church. And who are you to query their Christianity? They also speak in tongues like you, sing well and involve in all the charismatic displays. But did God not say that He sees beyond the outward displays, that He looks at the inside? We must all come before God in repentance today. We must purify ourselves if we expect His presence to come and abide with us.
Look at what happened in Exodus 19; when God decided to come down on Mount Sinai to meet the children of Israel. He first told Moses His intention of bringing them out of Egypt: to be a special treasure, Kingdom of priests and a holy nation to Him. After that, He told Moses to go and purify the children of Israel for He would come down to meet them, "Go down and prepare the people for my visit. Purify them today and tomorrow, and have them wash their clothing.
Be sure they are ready on the third day, for I will come down upon Mount Sinai as all the people watch (Verse ten). When Moses came to them he relayed God's message, and I love the words he used for that, "Get ready!" Bringing down God's presence needs a conscious arrangement. It takes a process. It involves obedience, discipline and purity. Moses told them, "If you desire it, then put yourselves in order. Purify yourselves! They did just that and heaven came down.
The bible said that on the morning of the third day, "There was a powerful thunder and lightning storm, and a dense cloud came down upon the mountain. There was a long, loud blast from a ram's horn, and all the people trembled. Moses led them out from the camp to meet with God, and they stood at the foot of the mountain. All Mount Sinai was covered with smoke because the LORD had descended on it in the form of fire. The smoke billowed into the sky like smoke from a furnace, and the whole mountain shook with a violet earthquake. As the horn blast grew louder and louder, Moses spoke, and God thundered his reply for all to hear. The LORD came down on the top of mountain Sinai... " (Verses sixteen to twenty). Great!
When the people obeyed God and purified themselves, He had no choice than to come down with the majesty of His eternal throne. His supernatural manifestation of His presence was the result. The bible said that there was powerful thundering and lightning storms, blasting, fire and heavy smoke. And tell me what can stand these. When we do our part, then we will see God in the fullness of His glory.
PRAISE
Now, go back to our main story in 2 Chronicles 5. After the priests purified themselves and performed their duties, it became the turn of the musicians. The music ministers and different musical instruments were assembled, and they sang praises to God. They sang that God is good and that His faithful love endures forever. They praised God. We cannot draw down the presence of God without praise and worship; especially the praise that comes from a clean life. When you praise God, the gates of heaven will open for you. Some of us do not know that as you have the gates on earth and in hell, that there are also gates of heaven.
For the gates on earth, you use physical keys to open them. For the gates of hell, you use spiritual weapons to unlock. But for the gate of heaven, you must use the prescribed keys - Praise and worship. David gave us an insight into this in Psalm 100: 1-4, "Shout with joy to the LORD, O earth! Worship the LORD with gladness. Come before him, singing with joy. Acknowledge that the LORD is God! He made us, and we are his. We are his people, the sheep of his pasture. Enter his gates with thanksgiving; go into his courts with praise... "
Praise will open (at any time) the courts and gates of God for you. David knew this secret and that was why he said that God's praise will continually be on his lips. He also said that he will sing of His praise all the days of his life, and also to all the generations. No wonder, God could not resist favouring him. No wonder, God gladly said that David was a man after His heart. David was faithful in giving Him His 'food' - praise. He praised him in the morning, afternoon and night. A man of praise and worship will constantly dwell in the presence of the Most High.
He will always attract the king of Glory and His hosts around him. I have personally seen hosts of heaven around me during and after long high praise. A man/woman of praise wiil always be a friend of the angels. He/she will never expire in His presence. I totally agree with David on this. One of the things that triggered and sustains my relationship with God and growth in the ministry is praise (and worship). Most of the divine revelations, empowerment and covenants I have with Him also came through this process. Praise will always touch God's heart.
So if you want to endear yourself to Him, become from today a man/woman of praise. When I say that I love doing my battles through midnight prayer, it may interest you to know that I spend most part of the period on praise and worship. When you do that (I mean spend hours to praise God in the midnight ), God will lead you to some top secrets of life, secrets of His kingdom, and also take you through His gates and courts. Live a life of praise and thanksgiving and you will always be in the presence of God. Praise Him day and night. Praise Him in your bedroom. Praise Him while driving. Praise Him in the midst of difficulties. Praise Him for He is our maker. Praise Him for He is the king of the whole universe. Praise Him from a holy life.
PRAYER
After the musicians performed, king Solomon began to pray. Praise and worship before prayer. You can only get things from God (prayer), when His gates have been opened for you through praises. Solomon prayed and reminded God of all His promises to Israel and to his father David. When you pray according to the word and promises of God, you leave Him with no choice than to show up. This is simply because He can never deny His words. You must throw them back to Him in prayer. When you do this He will come down in His supernatural presence to confirm them.
Solomon took time to pray. He prayed throughout the whole chapter six of the second chronicles. A whole chapter! It was a comprehensive prayer session. I will always support Christians (churches) praying long enough. It is very true that the longer you stay in the presence of God, the higher His manifestation. We must spend time before God, if we actually want the manifestation of His presence. We must curtail the time and resources we put into wasteful, competitive, ego-boosting programs and activities, and give more time to real praying. Only then will we start witnessing the fullness of His abiding presence. Till next week, God bless!
Gabriel is the author of the book Power of Midnight Prayer. Website: Pastor Gabriel N Agbo (author) on AuthorsDen E-mail:[email protected] Tel: 08037113283
Disclaimer:

"The views/contents expressed in this article are the sole responsibility of the author(s) and do not necessarily reflect those of The Nigerian Voice. The Nigerian Voice will not be responsible or liable for any inaccurate or incorrect statements contained in this article."
Articles by Gabriel Agbo