It is Not Easy to Care for our Children… Ufuoma Ejenobor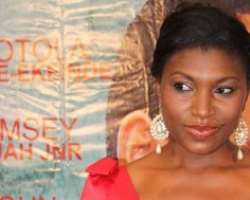 Nollywood actress, Ufuoma Ejenobor, is so proud to be a loving mother to her kids as she celebrates her baby Kesiena, who is just six months old.
She stated that being a parent is not easy as it is a lifetime project which sometimes gets one confused on whether she is doing the right thing.
The actress used the opportunity to urge fans to pray for every parents out there who are struggling to make ends meet for their children.
In her words, "I'm celebrating my ??6Months? old ??Kesiena? . Being a parent is a lifetime task. Sometimes, you wonder if you're getting it right. Please help me say a prayer for every parent. ?Grace?"