UAD condemns 45% hike in electricity tariff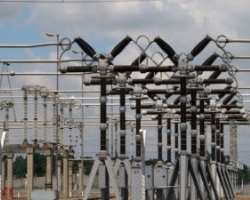 The United Action for Democracy has condemned the 45% hike in electricity tariff which commenced on February 1.
It described the sharp increase as an anti-poor people policy which will only compound the already hard life that has become the lot of working class people, as the global economic crisis bites harder.
Its dissatisfaction was contained in a press statement issued on Sunday,as accented by the coalition of 37 Civil Society Organisations spread across the country. It informed that, its affiliates and state chapters will play active roles in the protest marches to DISCOs being organised by the Nigeria Labour Congress, Trade Union Congress and civil society allies of organised labour such as the UAD, in all the states of the federation, on Monday, 8 February.
The group noted further, that the tariff hike is in contempt of a subsisting court order of 28 May, 2015 by Justice Mohammed Idris of the Federal High Court, Ikoyi, Comrade Baba Aye, the UAD National Convener, pointed out that, this is a further demonstration of the fact that the "rule of law" is essentially respected by the state, only when it is directed against the poor working masses.
"The bosses and their governments," he said, "choose to disregard court rulings that limit attacks on the welfare and wellbeing of poor people.
"This fightback must not be limited to a one-day protest march, for us to defeat this anti-poor people policy," according to the United Action for Democracy.
"The spontaneous protests in different cities against crazy electricity bills and poor service delivery last year show that the mass of working people and youth have the will to fight against and defeat this draconian increment. The people united, cannot be defeated".