NIGERIAN BOXERS LACK BASICS – NSOFOR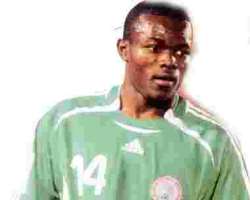 Nigerians boxers lack the basics of the sport as their training has been built on a faulty foundation, resulting in their poor outing in international outings.
The newly appointed Technical Director of the Nigeria Boxing Federation, Idika Nsofor, made the observation in an interview with the News Agency of Nigeria in Lagos on Tuesday.
Nsofor said the boxers lacked the fundamentals of the sport, which should have been imparted to them in their various states before their invitations to the national level.
He said the pugilists had guts and packed powerful punches, but the absence of the basics was militating against their development.
He said, 'The boxers are supposed to be taught these basics by their state coaches because boxing is guided by rules and regulations. It is not street brawls.'
'Since I began working with them in the past two weeks, I discovered that the rhythm is not there. These are the shortcomings, I intend to address.'
He said the boxers did not require to be taught the basic rudiments of the sport when preparing for tournaments if they had been imbibed such skills earlier.