See How Chika Ike Dressed for Meeting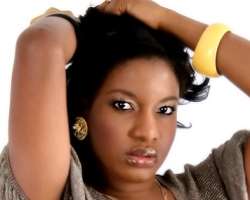 Nollywood actress, Chika Ike, is ever looking stunning anytime she steps out for any form of event.
Recently, the actress was seen in a black outfit which helped reveal how sexy her body is as she steps out for an important meeting.
Eulogizing herself, she advised that people should learn to appreciate and love themselves to be able to love others in return.