See What Clarion Chukwura Wore in Jos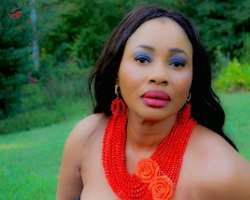 Veteran Nollywood actress, Clarion Chukwura, seems to have been absent from social gathering for a while but the actress is quietly enjoying her life.
The actress is currently in the city of Jos, having a nice time while wishing and praying for her son, Clarence Peter's success.
Clarion revealed that she celebrated her new in Jos as she hopes the New Year's blessings will flow round in many homes.
Being in such a religious state where they so much like covering their body due to their strong Islamic practice, the actress was seen dressed in a top that revealed part of her belly with a black jean and pair of sneakers.
READ ALSO: Mercy Johnson Celebrates Daughter's Birthday With Sweet Words
© 2016 Nollywoodgists.com. All rights reserved. This material may not be published, broadcast, rewritten or redistributed without the express written consent of the publisher
© 2016 Nollywoodgists.com