Deputy Speaker Rt. Hon. Lasun Yussuff's Eid El Maulud & Christmas Message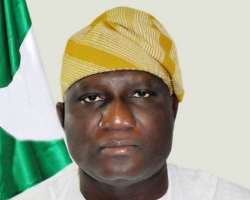 It is quite significant in the life of the two major religions in our country (Christianity and Islam) as they celebrate Eid El Maulud (the birthday of Prophet Muhammad S.A.W) and Christmas (the birthday of Jesus Christ) almost simultaneously.
Every decerning mind will know that this is not a coincidence, but sheer mark of Almighty God's desire for the people of Nigeria, and the world by extention to embrace peaceful co-existence with each other.
I therefore admonish persons of both faith and others to be their brothers' keepers and eschew all vices and negative acts that could negate the efforts of this visionary, responsive, responsible and proactive government in providing democracy dividends to the citizenry.
This period calls for sober reflection and continued prayers for our dear nation. We must replicate on the teachings and lessons of this season and continue to exhibit good character as well as extend hands of fellowship and build blocks of unity and understanding to all, irrespective of our perceived differences.
On our part, we are committed to deepening legislative measures and interventions that will support government's effort at guaranteeing peace, respite, welfare and security of Nigerians. Wishing all Nigerians a peaceful holiday, yuletide and a prosperous new year. God bless our dear country.
Hon. LASUN YUSSUFF
Deputy Speaker of the House or Representatives