The Great Casting Day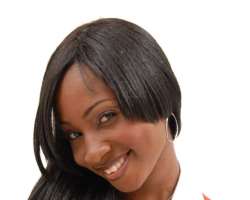 Going for casting or auditioning is a major issue in the modelling industry. Before an event or fashion show, there is always a day for casting, either for models, ushers or even for participants in beauty pageants. This day really marks the breaking point for most upcoming girls/guys in the industry to start up their career.
For first timers, it could be both exciting and frustrating and sometimes, even old hands do fall short of what is expected.
As a guru in the field, especially as a judge, I have seen so many flaws. Here are few leading tips to guide you through those numerous auditioning that you will have to attend as a model.
For Male Models/Ushers
Using male ushers is not common but at my studio, I like to use both male and female ushers and protocol officers at most corporate events that I coordinate.
•Appearance: Male models must be clean-shaven with a good hairstyle
•Wear body fitting T-shirt that reveals your body structure
•Nice and clean fitted jeans. A baggy jeans will make you look too big
•Please, whatever you wear, be tidy
•Polished shoes, never wear slippers to an audition
•Clean teeth, bright eyes, avoid heaviness or reddish eye balls
•Well spoken English, a lot of confidence and good attitude
•Be humble, respectful and don't forget the smile
For Female Models
The best outfits for ladies to create a lasting impression are:
•A nice fitted knee-length gown which easily shows your legs and shoulders, which you can accessorise with a belt.
•Avoid all cover up outfit
•Jeans pants and skirts are always in vogue; they give your body the perfect fit and jeans really makes you look chic!
•Nice fitted top that shows off your curves
•Use accessories well to add a touch of trendiness to your outfit i.e. belt, nice earrings, a scarf, etc.
•Block heels are the best shoes for models, no matter your height. Apart from making a fashion statement, block heels shoes give you an elegant look any day.
•Don't forget to make yourself look fabulous in whatever outfit you wear
•Well manicured finger nails and toe nails
•Never leave your hair unkempt; please fix your hair or simply wear a wig
•Brighten up your face with a touch of light make-up, well applied and pep-up your look with a beautiful smile
•Do also use a deodorant or perfume, it is good to smell nice
•Good communication is very important (fluency in English language)
•Remember you are going for the casting so that you can be picked for the job, so go well prepared for the job, and with all confidence.
Good luck!
WWW.NIGERIAFILMS.COM
Story by nollywoodgists.com