AMAA (GHANAIAN) Winners Stranded In Nigeria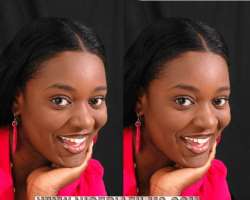 The Ghanaian delegation that left the country over the weekend to attend the African Movie Academy Awards (AMAA) in Nigerian have allegedly been left to their own fate after sweeping several awards at the main event on Saturday, April 10, 2010.
According to information gathered by peacefmonline, the 30-member delegation comprising Ghanaian film makers, actors, actresses and journalists were supposed to have left Nigeria on their way home to Ghana on Sunday, April 11, but till date, have no idea when they will be flown back home as planned.
Ken Attoh, Director of Photography and Creativity for Sparrow Productions, told Peacefmonline this morning from Bayelsa State in Nigerian that they were stranded.
"Yes, bluntly speaking, we are stranded here in Nigeria. We are getting information that we may not be able to leave as and when we are supposed to and we will probably end up leaving at about 7pm on Monday which was not what we were told before we came to Nigeria. This means that we may not be able to leave Nigeria until Tuesday morning. Some of us have work to do, some are supposed to go back on set - basically the whole thing is a huge mess," Ken narrated.
He however, praised the organizers for putting together such a great event to honour film makes and actors on the continent.
According to Ken, everything went well on the awards night held at Yenogoa, the capital of Bayelsa state, but he confessed that "the aftermath of the glamorous event and protocol arrangement are nothing to write home about."
Some of the familiar names still waiting to be flown back home include Oscar Provencal, King Ampaw, John Dumelo, Kalsum Sinare, Jackie Appiah, Samira Yakubu, Akofa Edjiani Asiedu, Lydia Forson, Adjetey Anang a.k.a Pusher, Godwin Kortey, Ken Attoh and a host of others.
Meanwhile, when Akorfa Edgeani Asiedu spoke to Kwami Sefa Kayi this morning on Peace FM's "Kokrokoo" programme on the same issue, she was quite economical with the truth and diplomatic in her choice of words about the delegation being stranded and only described the whole incident as 'a little challenge'.
She insisted that "we should rather concentrate on the awards that Ghanaians swept on the night," though she indeed confirmed that they are still waiting to be flown back home.
Jackie Appiah who won the 'Best performing actress in a leading role' also spoke to peacefmonline.
"I am still in Nigeria and will be coming back to Ghana, God willing tomorrow. We have gathered here from around the world, and most of the flights are fully booked, so we are still here. Ghanaians should expect us back home soon," she told peacefmonline this morning on phone.
Peacefmonline investigations also revealed that the Ghanaian delegation are almost being forced out of the hotel where they are lodging in, because their stay period had elapsed.
According to our sources in Nigeria they have been given up to 12noon this afternoon to vacate their hotel or they will be forced out.

By: Eugene Osafo-Nkansah/Peacefmonline.com/Ghana
www.nollywoodgists.com
Story by nollywoodgists.com