Open Letter To President Muhammadu Buhari: To Urgently Call All Stakeholders Meeting Or Do A Live Broadcast On State Of The Nation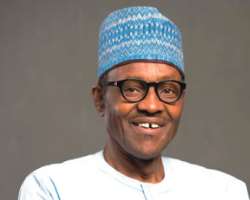 His Excellency December 11th 2015
President Muhammed Buhari
Federal Republic of Nigeria
ASO Rock - Presidential Villa
Abuja
Nigeria.
Our Dear President Muhammed Buhari:
Open Letter to President Muhammadu Buhari:
To Urgently Call All Stakeholders Meeting or Do a Live Broadcast on State of the Nation
First of all, we like to thank President Buhari for his effortless services and persistent trips abroad despite his age, smartly working to bring Nigeria to shape. Nevertheless, the cooperation of International Communities has been very cordial and astonishing.
This is the first time any Nigerian Government is receiving unequivocal cooperation from international communities in the forefront, working with Nigerian Government, unveiling hideouts of loot, providing headway into transactions, amount and recovery. Come to think of it, this is highly commendable and what can be perceived as partners in progress, interested in Nigeria moving up.
As President Muhammadu Buhari said " the Central Bank of Nigeria (CBN) will soon publish the names of officials of the last administration that stole public funds and the amount surrendered to the coffers of the Federal Government. "
Very interestingly, President Buhari added the following points in his conception and perception which makes sense as he continues to make effortless services to the Nation:
"Quite frankly, the anti-corruption war is not strictly about me as a person, it is about building a country where our children, and the forthcoming generations, can live in peace and prosperity. When you see dilapidated infrastructure round the country, it is often the consequence of corruption."
"Poor healthcare, collapsed education, lack of public utilities, decayed social services, are all products of corruption, as those entrusted with public resources put them in their private pockets. That must stop, if we want a new Nigeria. And that was why I said at another forum that people need not fear me, but they must fear the consequences of their actions."
"Corrupt acts will always be punished, and there will be no friend, no foe. We will strive to do what is fair and just at all times, but people who refuse to embrace probity should have every cause to fear," the President said, reiterating his commitment to 'killing corruption', a promise he made during campaigns."
State of the Nation Meeting or Live Broadcast is very necessary to clear the Presidency from any wrangling and or misconception to indict some Nigerians, opposition party-members who are already chanting and singing un-danceable tunes. Either of this measure will enlighten Nigerians and Stakeholders, thereabout strengthen Mr. President's Mission and Vision from taking over tattered and dilapidated Nation caused by a common few-group of cabal, who syphoned Nigeria via personal Automated Teller Machine (ATM), wire transfers, etc. All financial institutions and Central Bank of Nigeria must be penalized, including: Law Enforcement Agents, Military and Paramilitary, Clerics, Royal Dictators, Voodooist, etc.
We also suggest, Government should go after their wives and girlfriends who may have more valuable information to bring to the table. At this timeout, when looters are made public; we foresee corruption officials ganging up to fighting back, this is not limited to some APC folks. In view of this recovery process and while waiting for the unveiling rotten coffins, we ask all Nigerians to join hands and forces with the President to liberate Nigeria once and for all from these cankerworms. Nigeria is not for sale!
Francis John
APC USA International Secretariat
+1.816.359.8527
[email protected]
cc Prof Isa Odidi, Patron