What Is Going On, Can Somebody Tell Us Please? OPEC Just Kicked Oil Into The $30s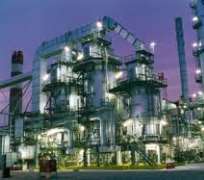 Patti Domm1 hr ago
http://www.msn.com/en-us/money/markets/opec-just-kicked-oil-into-the-dollar30s/ar-BBlEuHr?ocid=u146dhp
Increased pumping by OPEC as Chinese demand appears to be slackening could drive oil to the lowest prices since the peak of the financial crisis. West Texas Intermediate crude futures skidded through the year's lows and looked set to break into the $30s-per-barrel range after the Organization of the Petroleum Exporting Countries admitted to more pumping and China devalued its currency, sending ripples through global markets.
"The familiar theme of oversupply and shaky demand is getting punctuated today," said Again Capital partner John Kilduff, who has expected WTI to aim for $30 per barrel. WTI futures for September fell more than 4 percent Tuesday and traded below $43.26 per barrel, the March 17 low.
Kilduff said, "$42.03 is going to be key. Then we'll be back to extrapolating back down to the low 30s from the financial crisis." The intraday low in 2015 was $42.03, also reached in March. Brent futures, meanwhile, were just below $49 per barrel.
"Overall, I think this devaluation by the Chinese suggests maybe the slowdown in economic growth is greater than people anticipate, and that's where fear on the demand side is coming from and driving us lower," said Gene McGillian, analyst with Tradition Energy.
He said if oil breaks $42.03, the next target is in the upper $30s at about $36, and then $32. The question is how fast could oil spring back, if it does reach the lows set in 2008 and 2009 during the financial crisis.
"There's no positives on the supply side, and there's bearish fears on the demand side," McGillian said.
OPEC on Tuesday upped its forecast of oil supply from nonmember countries in 2015. Oil prices have been more unpredictable because of the unknown factors around the impact on U.S. shale production, a relatively new phenomenon.
Production increased by about 600,000 barrels a day in the U.S. this year and has been holding steady at about 9.4 million barrels for several months. Typically, the shock of falling prices shakes out producers that find it difficult to fund operations, but the U.S. industry has kept drilling.
Oil's collapse has been rapid and outpaced the predictions of most Wall Street forecasters. One factor has been that the weaker prices are taking longer to impact U.S. shale producers than previously thought. OPEC has also been pumping more than it has in several years, and reported a 2.87 million barrel a day global oversupply in the second quarter.
At the same time, OPEC said its production rose to a three-year high this summer. OPEC said it pumped 31.5 million barrels a day in July, up 100,000 barrels on higher output from Iraq, Saudi Arabia and Angola. OPEC also said global demand growth should pick up in 2015 by 90,000 barrels a day.
In its monthly report Tuesday, OPEC raised its forecast for non-OPEC supply this year by about 90,000 barrels per day. OPEC also raised its estimate of 2015 world oil demand growth by 90,000 bpd, but due to rising supply expected from other producers, demand for OPEC crude remains at 29.23 million barrels per day.
Saudi Arabia told OPEC that it trimmed output by 200,000 barrels a day to 10.36 million barrels in July, after a record high in June.
"That's more seasonal. They're using less crude for their own power generation," said Kilduff of the Saudi cut. "They're getting their lunch eaten a little by the Russians and Iraqis in Asia." Saudi Arabia has reportedly slipped into second place exporter to Japan after falling from the top spot in both China and India.
Meanwhile, Iran was reported to have raised its oil production to 2.86 million barrels a day, the highest level since sanctions against the country were strengthened in June 2012.
Iran is supposed to wait for congressional approval of the nuclear deal before it moves to return its oil exports to world markets, but Kilduff said Iran could move sooner. Iran has an estimated 40 million barrels of oil stored in tankers, and Kilduff expects Iran to be aggressive in selling it.
"Over 2 million barrels of their floating storage is already gone. They're going to ramp up markedly. They want market share," he said.
MANY PREDICTIONS ON WHY One Dollar will worth N500 Naira exchange rate when APC and Buhari are done-- Nigerian Stock Market loses N1.032 Trillion since Buhari Came to Office
I am not blaming President Buhari or APC for the expected doubling and
predictable rise of the exchange rate of Nigerian Naira to Dollars, Euro and other
hard international currencies which is causing economic hardship for Nigerians.
First of all, a lot us have over the years been worried about the situation,
where with the huge and abundant talents Nigeria have and abundant
amount of fertile Agricultural resources, fertile land, Rivers,lakes and ocean
available to Nigeria that too many countries will be thanking God for that;
to make them great nations, but Nigeria doesn't understand how blessed
the country is to use these resources to diversify Nigerian economy as
soon as possible.
My main point, earlier last year 2014 the exchange rate for Naira to Dollars
was N140 to N150 Naira to One Dollars, but it has doubled today
to N240 Naira to one Dollar. What makes a sensible person not
understand that with the way things are going on in Nigeria,
that it is possible for the exchange rate to double to N500 to one Dollars.
Reasons of the possibilities of Naira double to N500 Naira to a dollar.
(A) USA and Europe have stopped buying our oil after they have
developed efficient technologies to find and produce
more oil and gas faster in their lands.
(B) USA, Europe, Asia and Brazil the big buyers of our oil and Gas are
now increasing their use of alternative energy like electric cars,
hybrid, ethanol, Natural Gas to run motor vehicles and their factories
and industries.
(c) Nigeria is not developing her agriculture, Fishing, and
aquatic resources from the abundant fertile land, Rivers, Lakes and Ocean
to diversify Nigeria economy.
(d) The countries buying our oil and gas now from Asia majority of
them don't have hard and international Currencies, because
Countries like India, Malaysia, Indonesia from Asia have to also
sources and buy hard currencies and International currencies
like Nigeria, and it hits them hard on their countries exchange rates fluctuation.
Finally, with Corruption, looting of Nigeria wealth stashed away in
foreign countries, the Boko Haram insurgency and Refugees
dislocation of population in West Africa and North Africa. All these
will affect Nigeria growth and development rate.
These are the reasons I feel that this is just morning time for Nigeria,
Things does not look great as it looks if serious action
is not taken by President Buhari and I wish President Buhari luck to tackle
these problem.
Please, mind you that myself here and my family in Nigeria suffers when things
go wrong in Nigeria like before.I am just being honest.
I am not blaming President Buhari or APC at all.
These are structural problems that has been neglected in Nigeria
for over 30 years now.
Thanks
Ugo Ukandu.
Peter Claver Oparah' via OkonkwoNetworks
And what was the exchange rate when your thieving Jonathan and your rouge PDP was engaged in a frenzied looting of the commonwealth as if there would be no tomorrow?
Disclaimer:

"The views/contents expressed in this article are the sole responsibility of

Ugo Harris Ukandu

and do not necessarily reflect those of The Nigerian Voice. The Nigerian Voice will not be responsible or liable for any inaccurate or incorrect statements contained in this article."