RIWAMA Boss, Bro Felix Obuah Warns Against Indiscriminate Disposal Of Human Waste By Residents Of Diobu And Other Parts Of Port Harcourt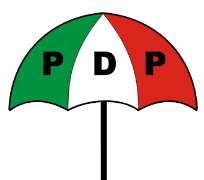 The Sole Administrator of the Rivers State Waste Management Agency (RIWAMA) Bro. Felix Obuah has frowned at the way and manner in which human and other wastes are being disposed by Landlords and residents of Diobu and other parts of Port Harcourt Local government Area, and its environs in drainage channels.
Bro Obuah in a statement signed by his Special Adviser on Media and Publicity, Jerry Needam observed that landlords and tenants have continued to dispose waste into drainage channels (gutters) thereby causing blockage of the drains.
The Sole Administrator noted that these unwholesome practices have continued unabated despite repeated warnings by Agency.
Bro. Obuah wondered why landlords and tenants would see the drainage channels as a convenient spot for waste disposal when the Agency has provided receptacles strategically located for ease of waste disposal.
He also cautioned residents on the need to maintain proper waste disposal habit as it would help in improving a clean environment and healthy wellbeing.
While appealing for the co-operation of all and sundry in his effort to restore Port Harcourt to its Garden City status, the RIWAMA Boss called on residents to properly maintain their suck-away and other channels to avoid blockage of water channels.
The Sole Administrator assured residents in Port Harcourt and its environs that only such safe practices would guarantee a clean and healthy environment in the State.
Signed:
Jerry Needam
Special Adviser on Media and Publicity
To Sole Administrator, Rivers State Waste Management Agency
Monday, August 10, 2015