Campaign Lies or Promises? A Reminder to President Buhari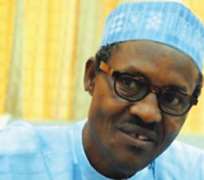 The postponement of the 2015 General elections by former president Goodluck Jonathan was predicated on the need to ensure that the elections were conducted even in the terror zones of Northeast Nigeria. And just within that 6-week period, what seemed impossible against Bokoharam since 2009 was achieved. The terrorists were pummeled and territories recaptured and it was congratulations galore to the gallant Nigerian army. Rather than reading news about 'Bokoharam killed 150 in Bunnu Yadi', we started reading "Army killed 120 Boko haram fighters, liberates Bunnu yadi". But to my utter dismay, the structure that chased and invaded the Bokoharam in the Sambisa forest at the twilight of Jonathan's government seemed to have vanished with Bokoharam making more victims of innocent Nigerians. From the time All Progressive Congress (APC) took government at the centre, no fewer than 600 innocent Nigerians have been forced to join their ancestors. Several others are being displaced daily and poorly catered for. Boko haram now operates more brazenly almost daily. The effects of this on the psyche of Nigerians are better imagined than analysed. Whatever has gone wrong with the security infrastructure of the Nigeria army battling against Bokoharam fighters in Northeast of the country deserves explanation by President Mohammed Buhari whom Nigerians reposed so much confidence in as a retired army general 'to smoke the insurgents out'.
I am shocked at the defence of the APC spokesperson, Lai Mohammed that the Boko haram terrorists are becoming weaker with the daily killing of 'soft targets'. Lai Mohammed must be finding it difficult to defend failures having been a major critic of the Jonathan administration. It is difficult to paint black white. Rather than admitting that the APC government lied to Nigerians or that it lacked knowledge of the magnitude of the problem, people like Lai Mohammed should learn to keep mute so as not to insult the sensibilities of Nigerians. I know that leaders fail because they are usually surrounded by sycophants who cannot face their principal and tell them the truth. APC and President Buhari must prove to Nigerians that all they said during campaigns were either lies or promises which they have not started to keep. Let me remind President Buhari in case he had forgotten his speech at the Chattam House:
"Let me assure you that if I am elected president, the world will have no cause to worry about Nigeria as it has had to recently; that Nigeria will return to its stabilising role in West Africa; and that no inch of Nigerian territory will ever be lost to the enemy because we will pay special attention to the welfare of our soldiers in and out of service, we will give them adequate and modern arms and ammunitions to work with, we will improve intelligence gathering and border controls to choke Boko Haram's financial and equipment channels, we will be tough on terrorism and tough on its root causes by initiating a comprehensive economic development plan promoting infrastructural development, job creation, agriculture and industry in the affected areas. We will always act on time and not allow problems to irresponsibly fester, and I, Muhammadu Buhari, will always lead from the front and return Nigeria to its leadership role in regional and international efforts to combat terrorism"
Not only is the world worried about Nigeria, Nigerians are more worried than before. If the truth must be told, Mr President is yet to live up to these promises. For now those words appear to be campaign lies. A promise is a debt. President Buhari owes Nigerians to justify that Nigerians voted for him wisely. In the same Chattam house Buhari had said: "On March 28, Nigeria has a decision to make. To vote for the continuity of failure or to elect progressive change. I believe the people will choose wisely." Mr President, under the present socio-political and economic milieu which you supervise nothing has changed progressively. What we have seen is a party that fights over juicy positions, wardrobe allowances, and a National Assembly that proceeds on holiday for a month less than a month after its inauguration and yet, they will be paid!
While Nigeria continues to be vulnerable to the expansionist campaign of Bokoharam fighters, the economy is in chaos due to the continuous sliding of naira against the dollar. The problem of fuel has not abated too. Unfortunately, the presidency and APC take offence in constructive criticism and abuse whoever chooses to remind it of what it fails to do. The civil society groups, labour unions, activists and others must keep this government on its toes lest it drifts. Nigerians are not interested if the president will use Lai Mohammed's recommended "synergistic use of military, political and economic elements" to end this carnage of soft targets. All we want is result! The president must live up to his promise of acting on time and leading the war on terrorism. For now, unless a multidimensional approach is employed to check mindless killing of 'ordinary Nigerians' while 'real Nigerians (Politicians)' look on and fight over allowances and positions, no economic development plan by the present government will work. Mr President, read through your Chattam House speech again and tick the item which you have fulfilled and others still awaiting your attention.
Dr Oludayo Tade, a sociologist wrote this piece from Ibadan via [email protected]
Disclaimer:

"The views/contents expressed in this article are the sole responsibility of

Oludayo Tade

and do not necessarily reflect those of The Nigerian Voice. The Nigerian Voice will not be responsible or liable for any inaccurate or incorrect statements contained in this article."
Articles by Oludayo Tade